Using Canva for Social Media Posts
May 25, 2022
In BizCrown Media, bizcrownmedia, Canva, Content, content marketing, digital design, Instagram marketing, Social Media, social media design, social media marketing

Are you looking for a way to make your social media posts more engaging and visually appealing? If so, then Canva is the perfect tool. Canva is a free online design tool that allows you to create professional-looking visuals with ease. In this blog post, we'll show you how to use Canva to create social media posts that stand out from the crowd.
Why is it a great tool for social media
Canva is the perfect tool for creating content on social media for a number of reasons. First, it is extremely user-friendly and offers a wide range of templates and tools that make it easy to create high-quality visuals. Having quick and easy pre-made templates reduces the time it might take to create content and can help with inspiring creativity. Also you can make sure your content is sized properly for each platform.
Second, Canva's library of photos, icons, and illustrations is vast and can be easily searched, so you can always find the right image to accompany your text. Third, Canva makes it easy to share your creations with others by providing a direct link or embed code. You can work as a team on a design to keep the content consistent and everyone on the same page.
And finally, Canva's pricing is extremely reasonable, making it a great option for individuals and businesses alike. Whether you're looking to create a simple post or an entire marketing campaign, Canva is the perfect tool for the job.
Ways you can use Canva for social media design:
Using ready made templates
The templates on Canva make the design process super easy. You can find inspiration from one of its templates or use the template and just replace it with your content. This makes the design process a lot quicker, a lot easier, and can help your content look more professional. 
You can search for templates for any kind of social media content from stories to posts to headers for any social platforms. You will not only get pre-made designs, but your designs will be the proper size for wherever you are posting as well.
You can search for a template for any type of design on Canva: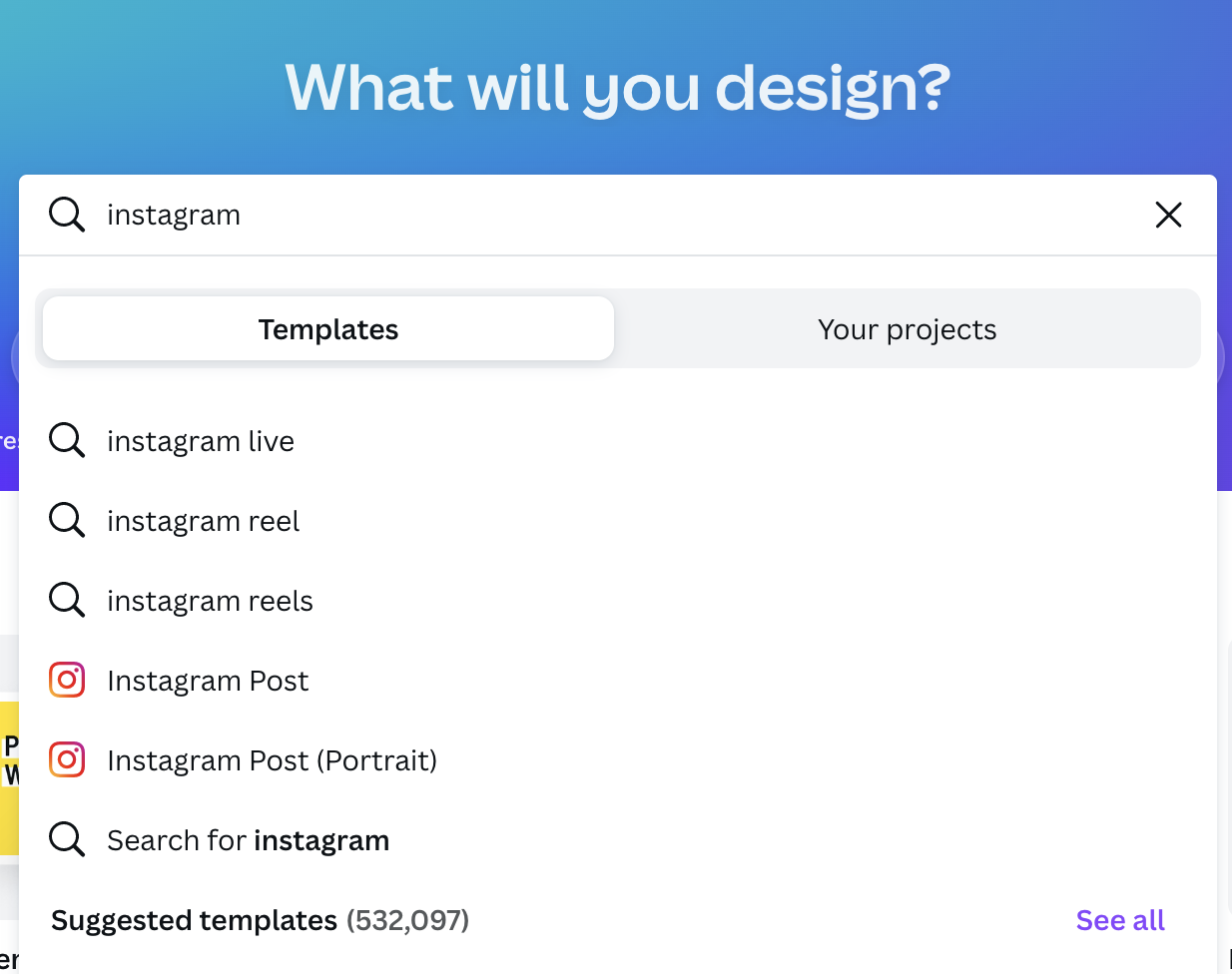 Once you pick a template, you can change the template any time from the panel on the left and even search template themes: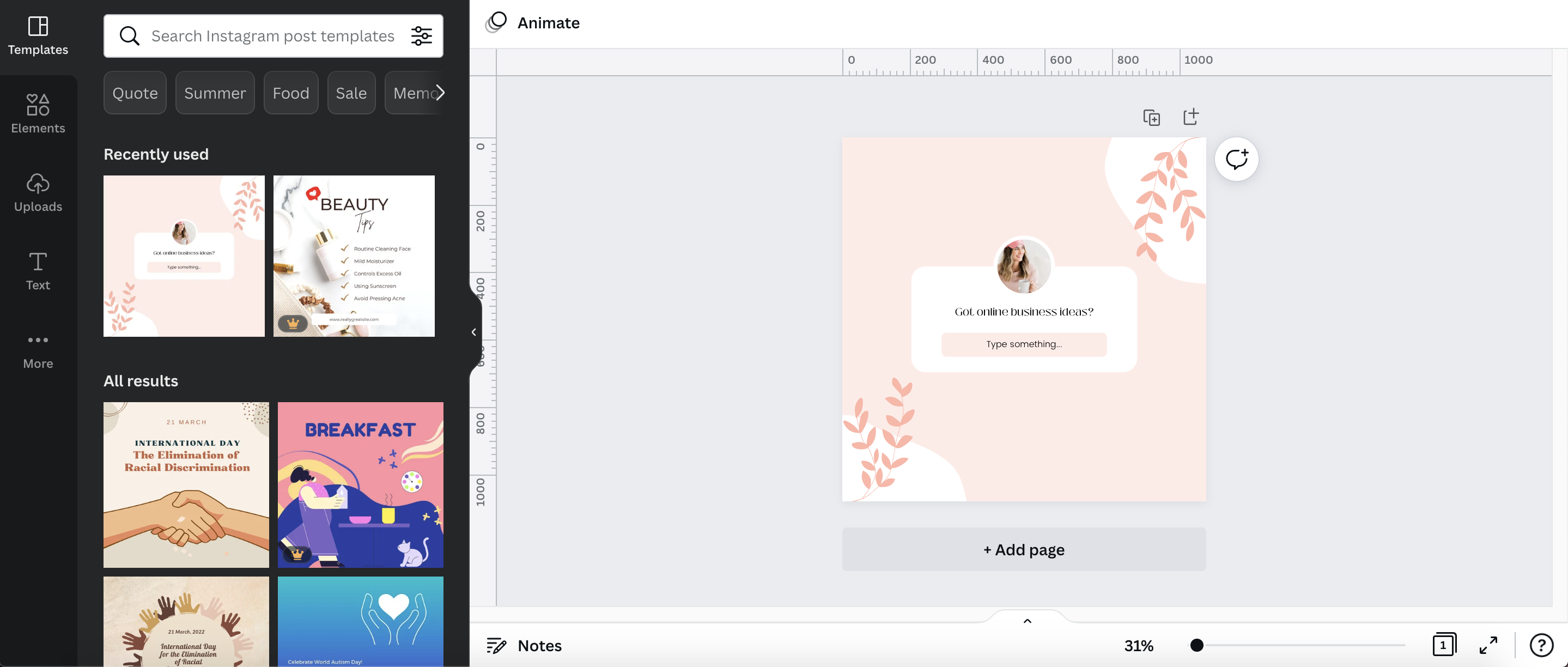 Get creative with graphics, images, text, and animations
Canva offers a wide range of ways to customize your content. You can edit and customize images by adding effects, cropping, flipping, changing color or reshaping them.
Here is how you can edit most graphics or images:

If you need ready-made graphics and icons, Canva has a giant gallery of ready to use content, most of which is also customizable. 
Text is also super customizable. Canva offers a wide variety of fonts, and also allows you to upload your own fonts as well. You have the ability to change size, color, alignment, and spacing of your text. 
Here is how you can edit text:

If you are looking for more visual effects, you can also add animations to pretty much any element in your design. This can help you add more visual interest to your content!
Utilize the Brand Kit tool
The Brand Kit tool in Canva is one of their premium features, but it is an incredibly useful tool for brands to have a consistent look and feel to their content. With the Brank Kit, you can upload your brand's logos, any colors that represent your brand, and the fonts you want to use. This makes it quick and easy to have consistency among your content and will keep your core elements all in one place.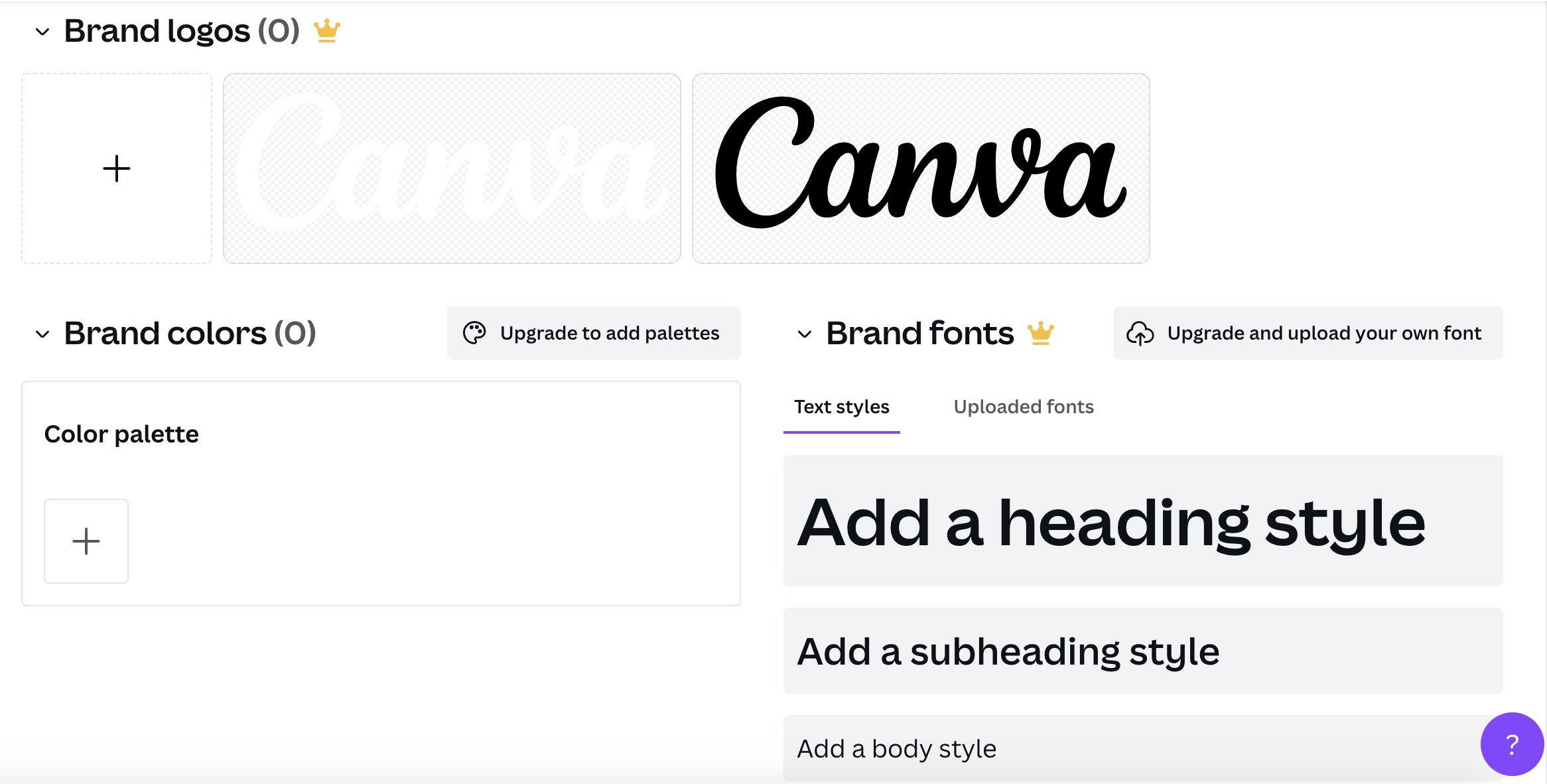 Utilize the Content Planner tool
The Content planner tool is another premium feature Canva offers, but is a great way to plan and organize your content all in one place. You can select the designs you have made on Canva and place them on the days you want to post them.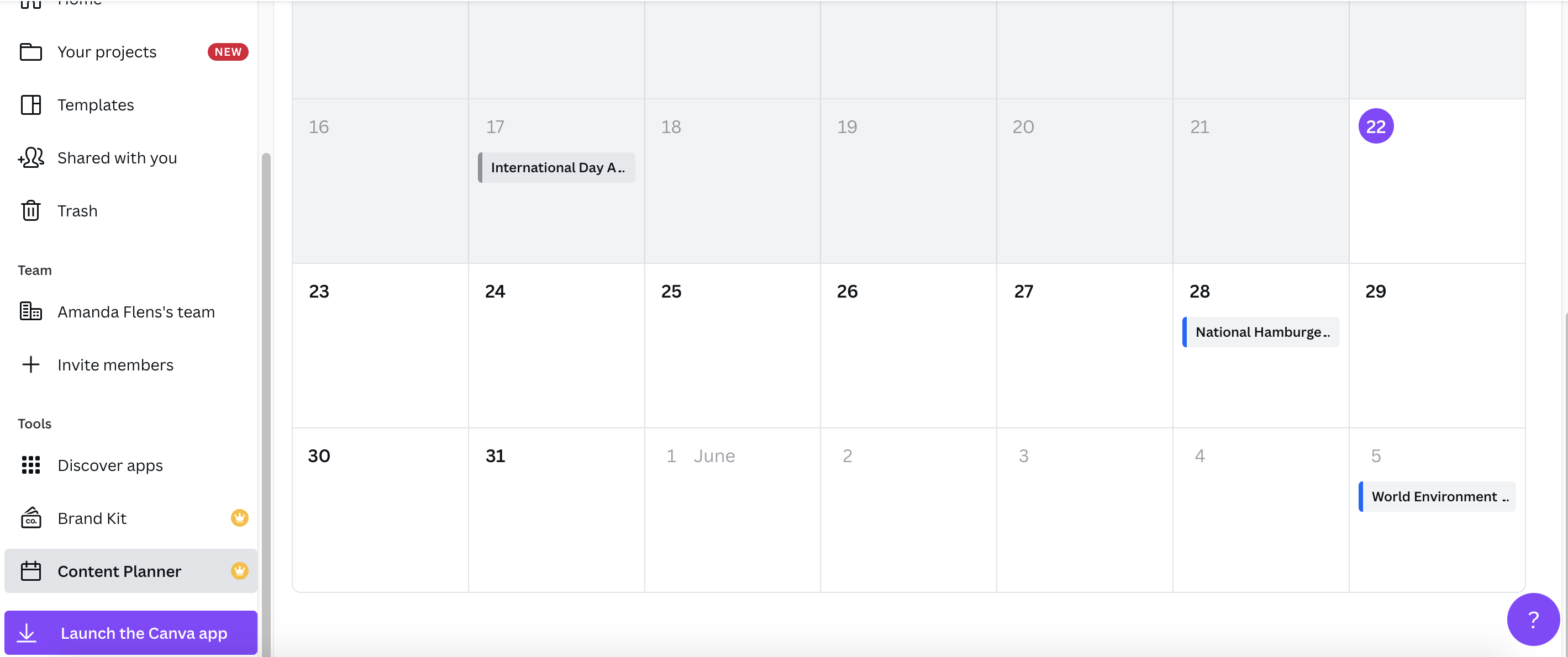 Share your designs with your team
You can share your Canva designs with other people, making it easy to get feedback or work collaboratively. This is a great way to keep everyone on the same page as far as what your content looks like.
Here you can invite people to your team to collaborate: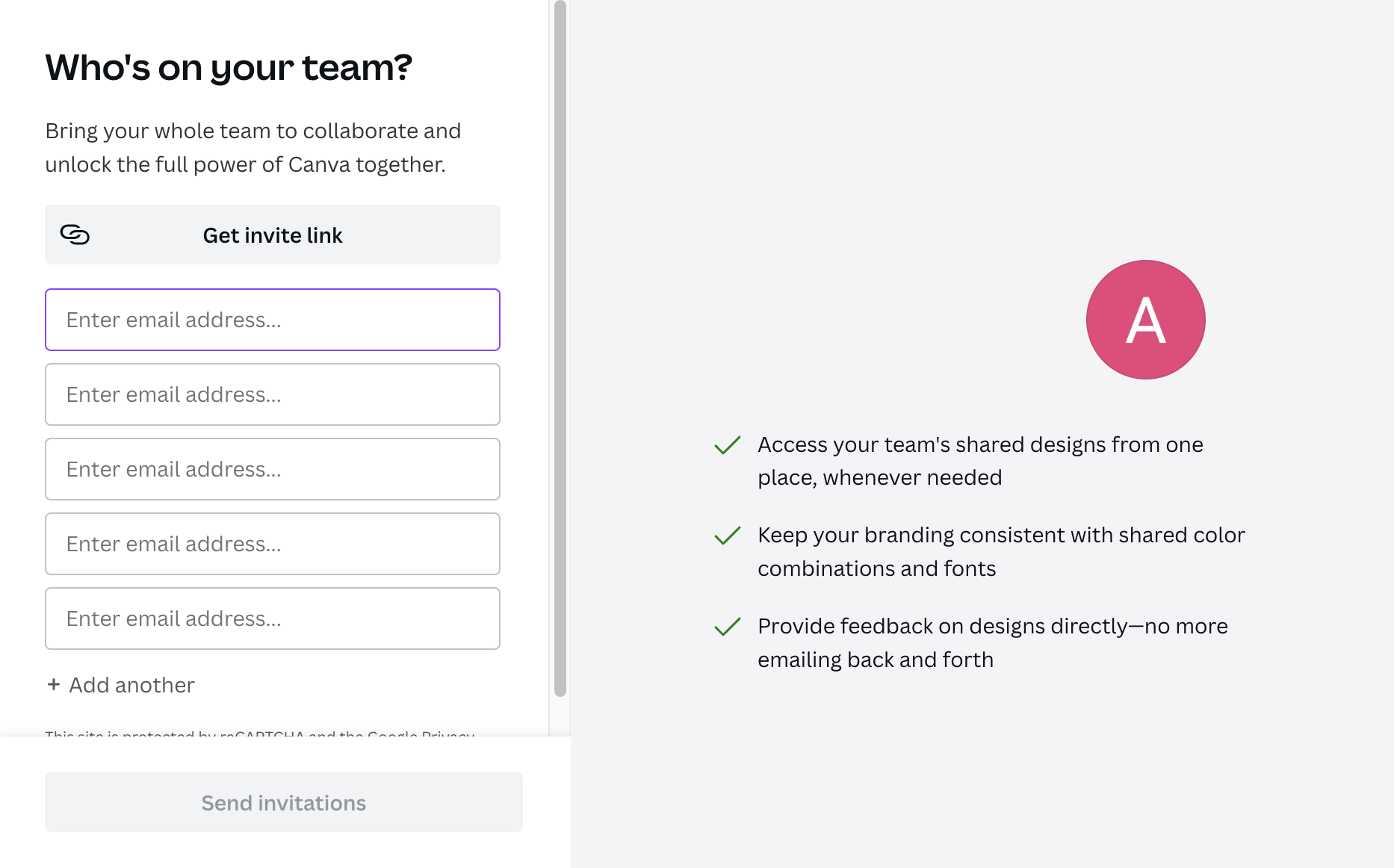 Utilize the background remover tool
The background remover tool is another premium tool that can be super helpful when working with logos or images with unwanted backgrounds. It can help clean up images and add professionalism. From there, you have the ability to adjust your images or add filters or effects as well.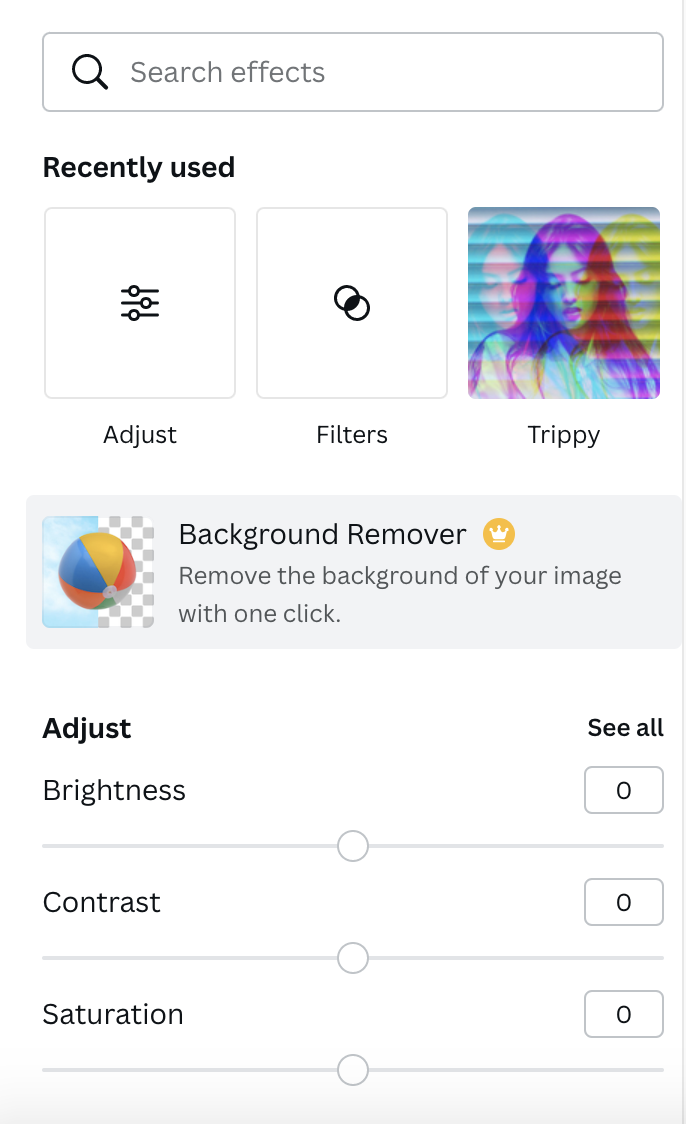 Canva also offers great tools to help you learn your way around the program as well as learn the basics of design. You can check out more here on learning design through Canva.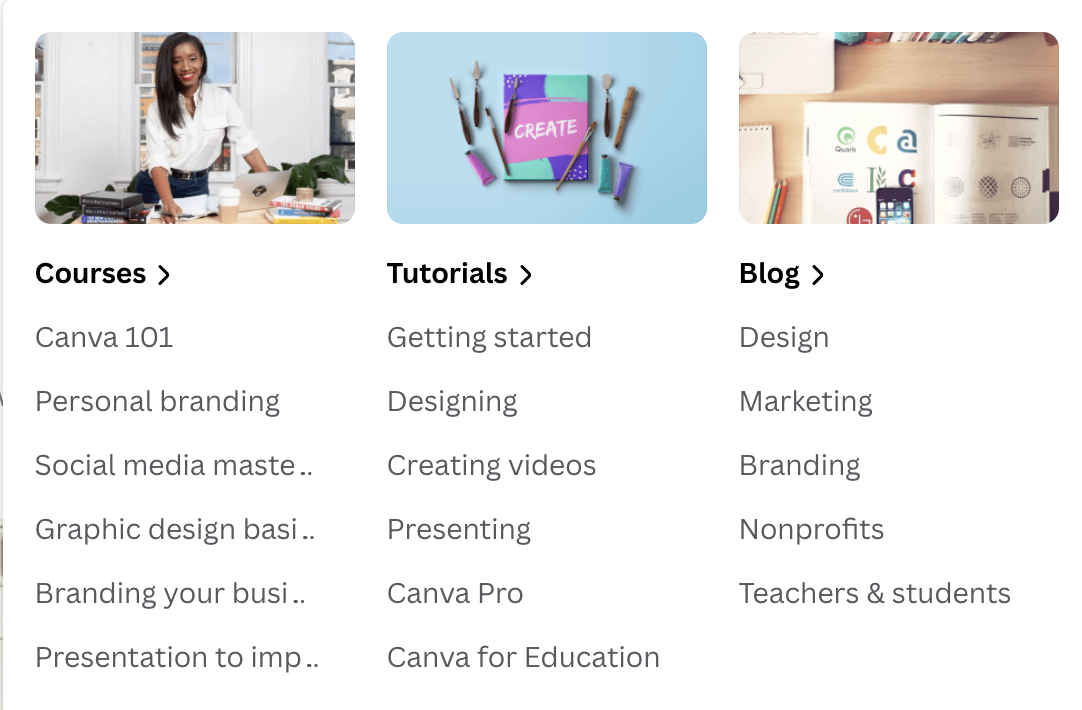 There are many ways to create good content for social media, but Canva makes it very simple and easy for anyone, especially those just starting out. Using Canva for social media content creation is a must for any business.
If you struggle to decide what to post on each platform, here is a quick guide to help you!
Are you feeling like you might need a little extra help with social media design? Contact us! We can help you create engaging social media content.