Using LinkedIn to Market Your Business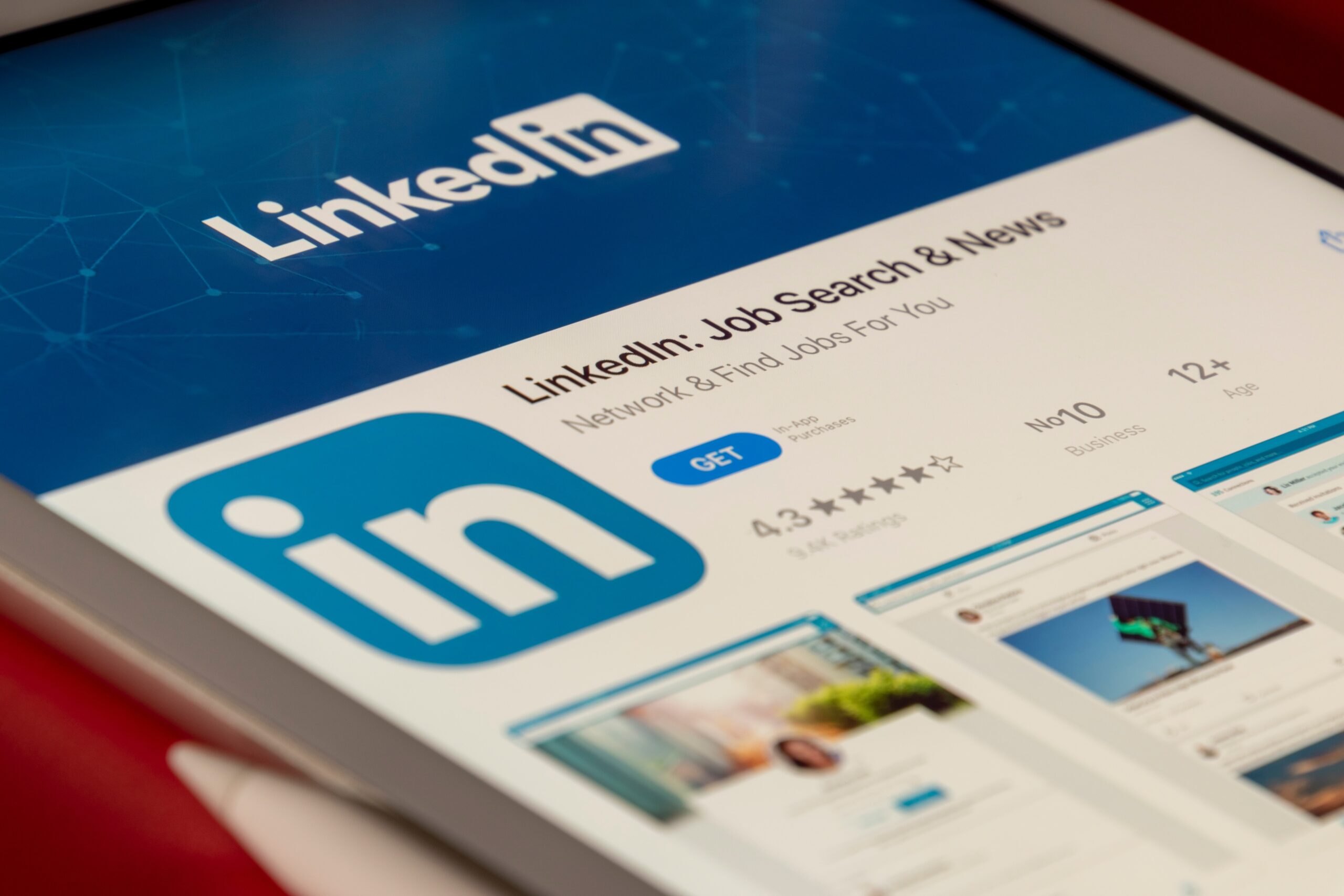 LinkedIn is a social media platform that businesses can use to connect with other businesses and customers. When used correctly, LinkedIn can be an extremely valuable marketing tool for your business. In this blog post, we'll show you how to set up a LinkedIn business account as well as go over some ways to market your business on the platform. 
Why your business needs a LinkedIn account 
With over 500 million users worldwide, LinkedIn is one of the most popular social networking sites available. While it is primarily used for professional networking, it can also be a powerful tool for businesses of all sizes. By creating a company page on LinkedIn, businesses can connect with potential customers, partners, and employees. Additionally, LinkedIn provides businesses with a platform to share their brand story and promote their products and services. Overall, having a presence on LinkedIn can help businesses to reach a wider audience and build their brand.
1. Click the Work icon in the top right corner of your LinkedIn homepage.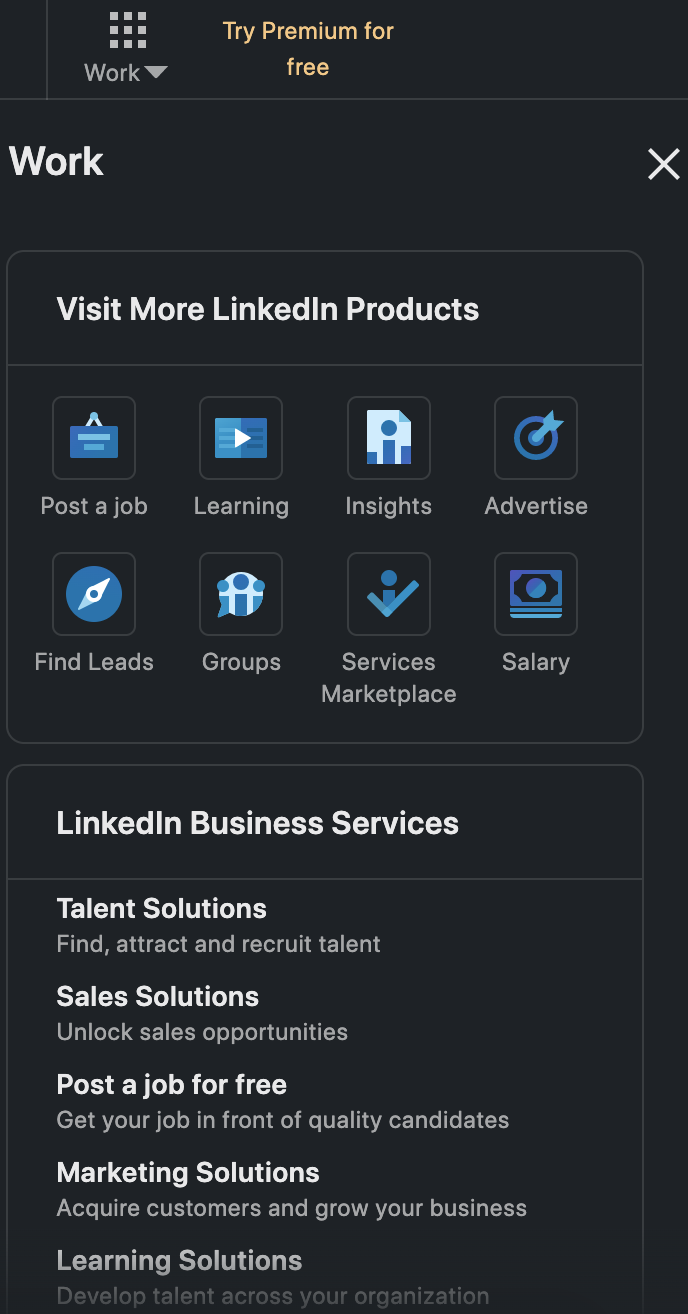 2. Scroll down and click Create a Company Page.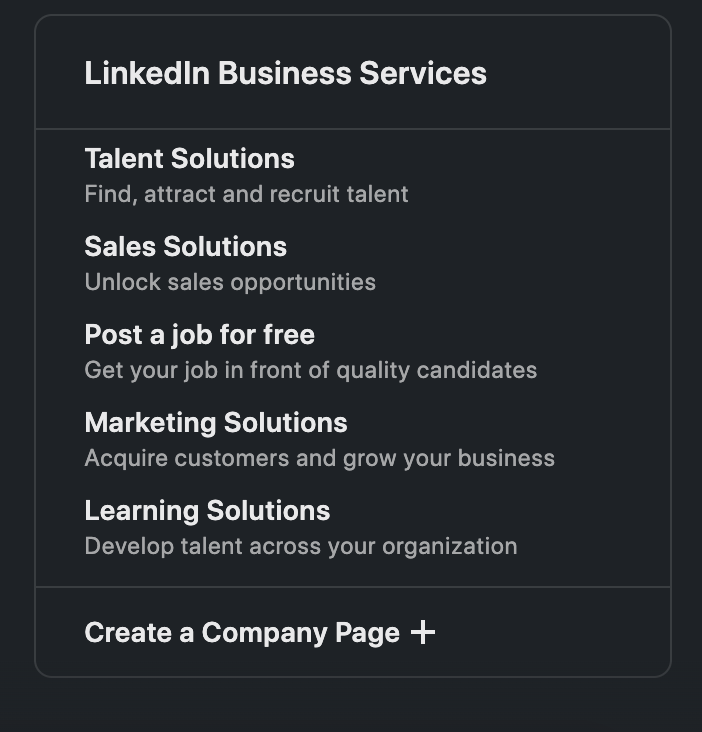 3. Select the Page type you want to create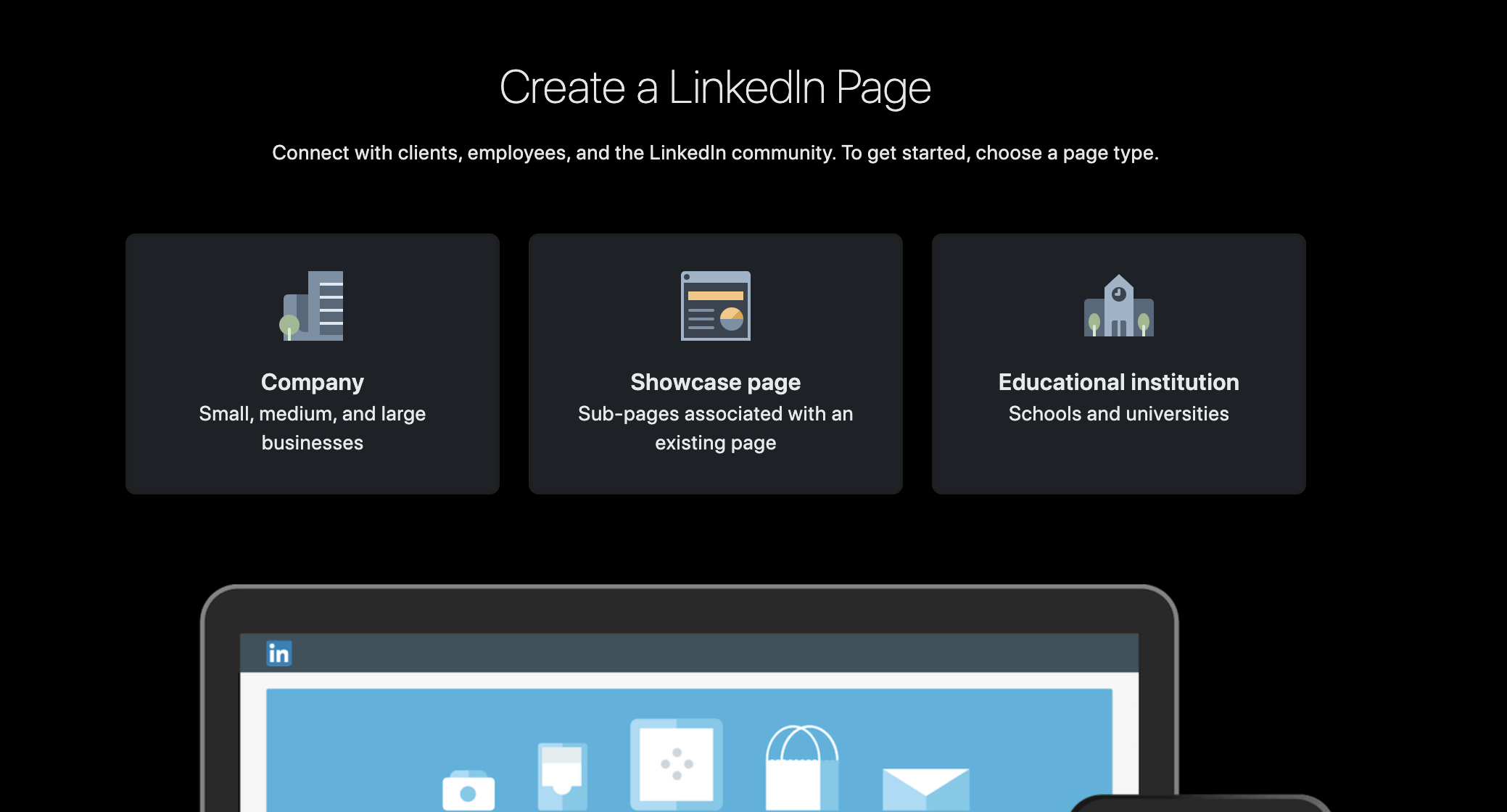 4. Enter the details of your page such as page identity and profile details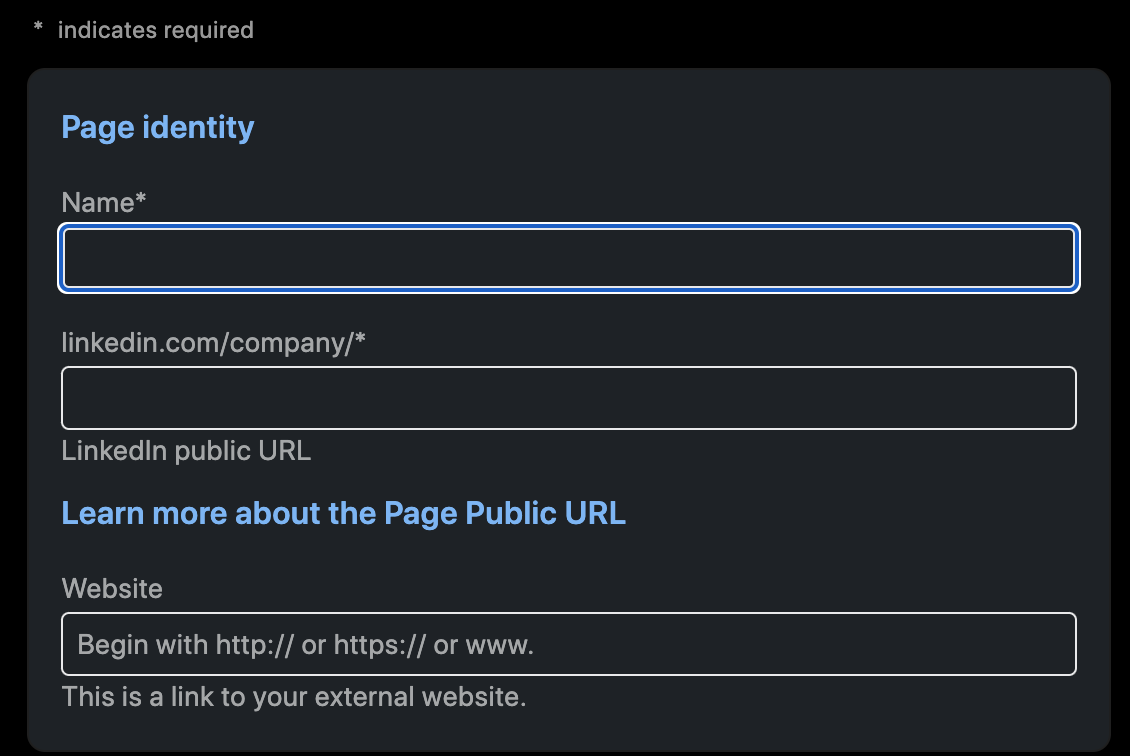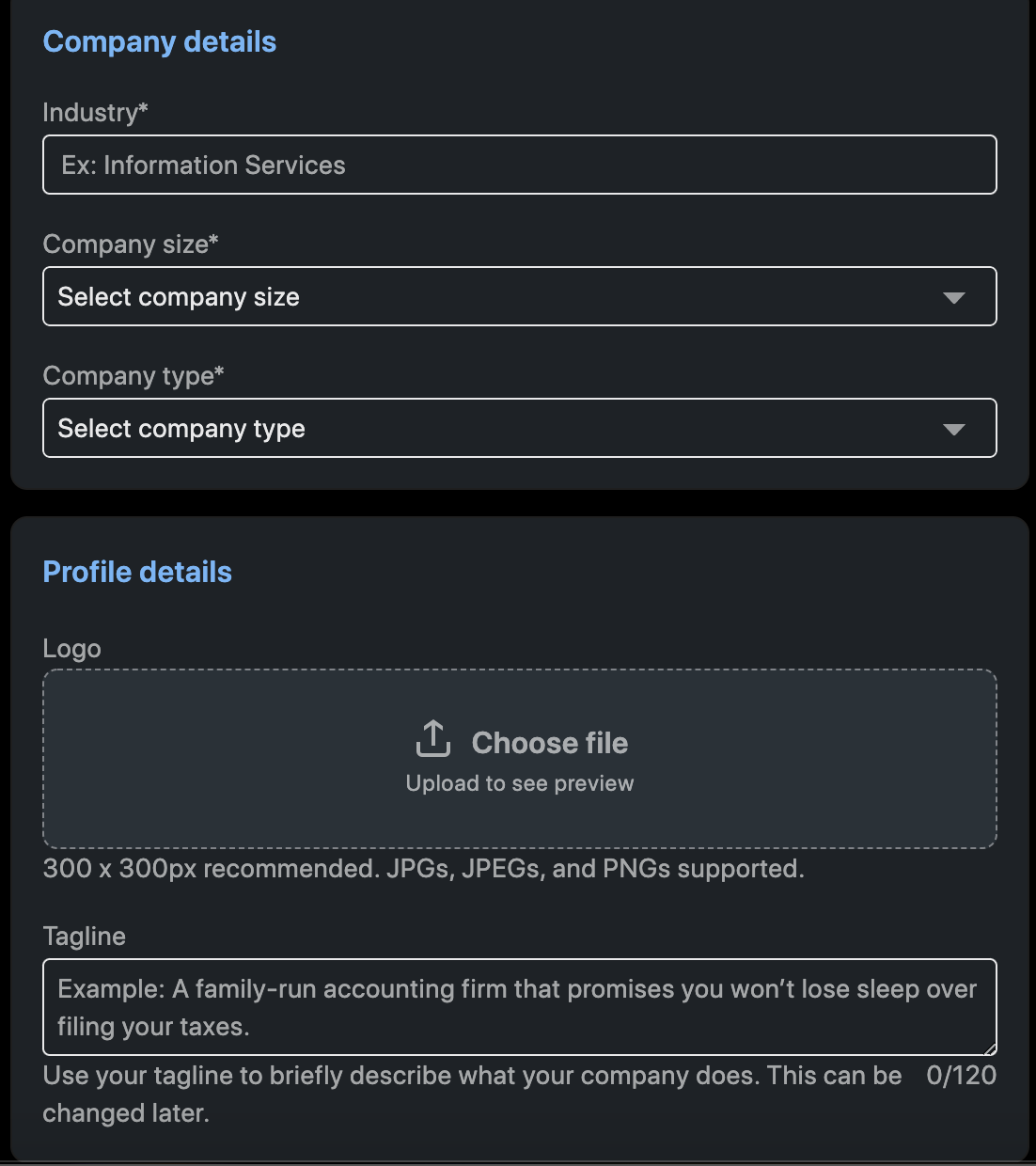 5. Click the Create page button.
Ways you can market your business on LinkedIn:
Create and share content
By posting and sharing important content, you can reach a wide audience of potential customers and clients. Replying and reacting to other content shows that you're engaged with your industry, and connecting with virtual events helps you build relationships with other business professionals. 
Just as with any other social media platform, you can share blogs and important information about your business on LinkedIn that could lead someone to your website and possibly convert them to a customer. LinkedIn also offers paid advertising options that can help to reach your target audience. Since it is more business oriented, LinkedIn is a great platform for businesses to post formal updates on. 
Utilize product pages
As a business, you can utilize LinkedIn Product Pages to showcase your products and allow people to shop right on LinkedIn. This is a great way to increase your visibility and reach a wider audience. Product Pages provide an interactive and engaging way for potential customers to learn about your products and make a purchase. You can include videos, images, and descriptions of your products on your Product Page, and people can comment, share, and like your products. LinkedIn Product Pages are a great way to reach a larger audience and boost sales.
Engage with your employees 
As a business, you can use LinkedIn to market by engaging with employees as well. By sharing exciting news and managing internal communications through LinkedIn, you can connect with employees on a deeper level and create a more positive work environment. In turn, this will lead to improved morale and productivity among employees, which will benefit your business in the long run. Moreover, by using LinkedIn to market your business, you can reach out to potential customers and clients who may be interested in what you have to offer. Therefore, LinkedIn is not only a useful tool for businesses, but it can also be used to engage with employees and improve workplace communications.
Overall, it is important to have a business account on LinkedIn. By having a presence on the site, you are able to connect with other businesses and individuals that you may not have otherwise been able to reach. You can use LinkedIn to market what your business has to offer by posting updates and articles that showcase your products or services. Additionally, you can use LinkedIn to build relationships with other businesses, which can lead to partnerships or new opportunities. By taking advantage of the social aspects of LinkedIn, you can really maximize the platform to benefit your business.
There is no better time to get started marketing your business on LinkedIn than now. If you haven't already started, but are struggling on where to begin, let us help. We offer a variety of marketing and social media services to fit your needs. Contact us to learn more!