Using CapCut for TikTok Marketing
September 20, 2022
In BizCrown Media, bizcrownmedia, CapCut, Content, content marketing, Marketing, Social Media, social media marketing, tik tok, tik tok marketing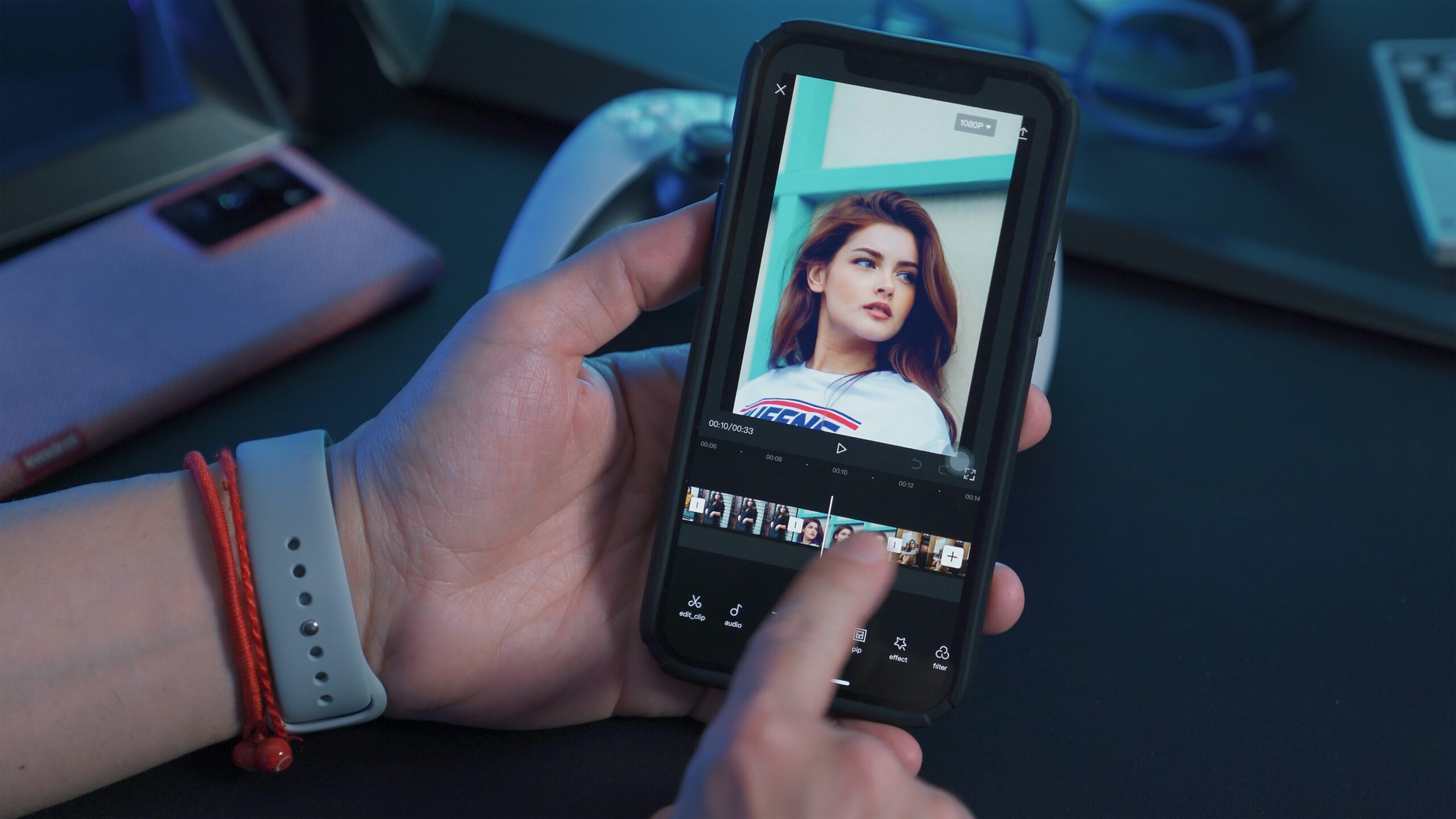 What is CapCut?
Are you looking for a more effective way to create visually appealing and engaging content for your business on TikTok? If so, you may want to consider using CapCut. CapCut is a tool that allows you to edit your clips and add a variety of effects like sound, text, and much more. By using CapCut, you can create more engaging and more eye-catching videos that will help you stand out from the competition and help you create more professional looking content. So, if you're ready to take your TikTok marketing efforts to the next level, CapCut is a great place to start. 
Why you should use it for TikTok marketing
TikTok is quickly becoming one of the most popular social media platforms, with users spending an average of 52 minutes per day on the app. With such a large and engaged audience, TikTok is a great place to share your video content. However, in order to effectively market on TikTok, it is important to have high-quality and edited content. Otherwise, your brand will come across as unprofessional and fail to stand out from the competition.
When creating content for TikTok, keep in mind that the platform is all about creativity and having fun. As such, your videos should be engaging and visually-appealing. That is why editing is so important. One still framed video without any cuts or other visual aspects will not stand out on the platform. If you take a few minutes to scroll through the app, you'll see a variety of content, but some of the best content will be edited.
If you can make your content memorable, you'll be more likely to attract new followers and customers. With that said, don't be afraid to experiment with different content formats and styles until you find something that works well for your brand. Remember, being authentic is key when it comes to marketing on TikTok.
Ways you can edit content with CapCut
With CapCut, you can easily edit your videos by cutting and combining clips, changing their length, and adding music, sound effects, text, captions, video effects, filters, and video overlays. All of these elements will be especially important in creating more professional looking content that is more likely to have people engage. You can also use CapCut to resize your content and export your videos in HD quality. You'll want to make sure that your video content is sized properly for TikTok for the best overall look. 
If you find yourself stuck on how to make good content, a great way to get inspired is to look at what other people are doing. Take note of how their videos are formatted, what effects they use, how they are edited, and what music they choose. The high-view videos offer great insights on the type of content that does well, so be sure to do a little research beforehand. 
As a business owner, it's important to remember that TikTok is a platform for short-form videos. This means that your videos should be edited accordingly. Keep them under 60 seconds and make sure they're engaging and informative. Whether you're promoting a product or service, or just giving viewers a behind-the-scenes look at your business, it's important to remember that TikTok is all about the content. Keep your videos fresh, relevant, and engaging, and you'll be sure to attract new viewers. 
Remember, editing your content is important!
With so much competition on TikTok, businesses need to do everything they can to make sure their videos stand out from the crowd. Fortunately, with a little creative editing, you can make sure that your business's TikTok videos are both engaging and compliant with the platform's guidelines. So, whether you're a beginner or a seasoned professional, CapCut has everything you need to create high quality content!
Are you ready to get started? BizCrown Media offers digital marketing services and packages that are designed to increase and maintain your awareness for your business goals. Contact us to learn more!